The board of directors consists of
Karl-Axel Knutson
Coming soon
Satoshi Kamiyama – Chief Scientific Officer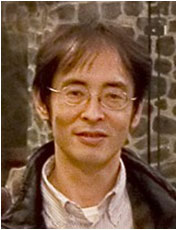 Prof. Satoshi Kamiyama received the Ph. D. degree in 1995 from Nagoya University. From 1985 to 1988, he was a member of technical staff at Central Research Laboratory, Omron Co. Kyoto, Japan, participating in the development of semiconductor AlGaAs-based opto-electronic devices. From 1988 to 1999, he joined Central Research Laboratory of Panasonic Co. Osaka, Japan, where he was pursuing research in the field of semiconductor lasers including red, green and blue-violet lasers. Since 1999, he has been a member of technical staff in Meijo University in Nagoya, Japan, where he conducted research of group-III nitride materials and devices in the group of Prof. Akasaki. He became an associate professor at Meijo University in 2001, and was promoted to professor in 2007. His experience covers all the semiconductor opto-electronic devices, such as bulk crystal growth, epitaxial growth (LPE, MBE, and MOCVD), de-vice processing, device physics, and theory. Prof. Kamiyama is a member of the IEEE, SPIE and the Japan Society of Applied Physics.
Johan Ekman – Representative director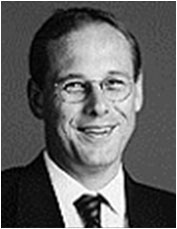 Mr. Ekman started his professional career in 1981, with Erni Co. AG a Swiss manufacturer of industrial electronics. From 1986 to 1990 he worked as an industrial development and restructuring consultant at Datex, the Dutch consulting Group and at Invent Management AB in Stockholm, Sweden. From 1991 until 1996 Mr. Ekman acted as an independent business advisor and financial analyst for banks, institutions and venture funds with focus on the electronics industry. From 1997 until 2008 Mr. Ekman has served TAT Capital Partners as partner and investment manager in the venture capital company TAT Investments II. Since 2010, Mr. Ekman has acted as representative director of EL-Seed Corp.
Mr. Ekman holds a Masters Degree in Engineering Physics awarded by Chalmers University of Technology in Gothenburg, Sweden, a Masters Degree in Electrical Engineering of the Swiss Federal Institute of Technology in Zurich and is a graduate in Business Administration of IBO in Zeist, the Netherlands. Mr. Ekman is a Swedish national and speaks beside Swedish, English, German and Dutch. He serves among others on the board of directors of the EL-Seed Corp., the AppliedSensor group, White Dwarf Technology AB and TransAtlantic Technology AB.